2023 Speakers
November 30 – December 1, 2023 • Ritz-Carlton Laguna Niguel, Dana Point, CA
Speakers
---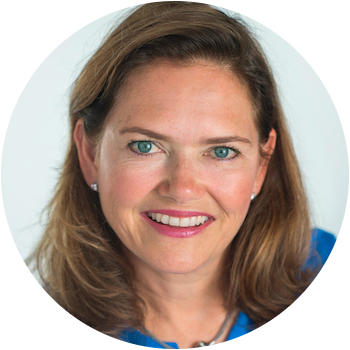 Amy P. Abernethy, M.D., Ph.D.
Chief Medical Officer, President, Product Development
Verily, an Alphabet company
Amy P. Abernethy, M.D., Ph.D., is Chief Medical Officer and President of Product Development at Verily, an Alphabet company founded at the convergence of healthcare, data science and technology. Before joining Verily, Dr. Abernethy was Principal Deputy Commissioner and Acting Chief Information Officer at the U.S. Food & Drug Administration. While at FDA, she initiated critical efforts including FDA's technology and data modernization action plans and its efforts to leverage real-world data and evidence to address urgent questions during the COVID-19 pandemic.
Edward Abrahams, Ph.D.
President
Personalized Medicine Coalition
Edward Abrahams is the President of the Personalized Medicine Coalition. Representing innovators, scientists, patients, providers, and payers, PMC promotes the understanding and adoption of personalized medicine concepts, services, and products for the benefit of patients and health systems. It has grown from its original 18 founding members in 2004 to more than 225 today.
Bonnie J. Addario
Co-Founder
GO2 for Lung Cancer
Bonnie J. Addario has been an activist, advocate, educator, and change agent empowering patients and giving them a strong voice in the fight against lung cancer since receiving a stage 3B diagnosis more than a decade ago. Recognizing the critical need for education, empowerment, advocacy, and research to help patients and families, Bonnie and her family founded the Bonnie J. Addario Lung Cancer Foundation in 2006, and then went on to found the Addario Lung Cancer Medical Institute with her husband, Tony Addario, in 2008.
Arushi Agarwal
Partner
Health Advances
Arushi Agarwal joined the Health Advances team in 2011 and spends the majority of her time working in the consulting company's diagnostics and life sciences practice. Her work focuses on global commercialization strategies for precision medicine diagnostics. Arushi's specific areas of focus include companion diagnostics and liquid biopsy testing in oncology, as well as the intersection of health IT solutions and diagnostic testing. Prior to joining Health Advances, Arushi received her Master's in biomedical engineering from Columbia University, where her research focused on the use of micro-fluidic technologies for regenerative medicine applications.
Vineeta Agarwala, M.D., Ph.D.
General Partner
Andreessen Horowitz
Vineeta Agarwala, M.D., Ph.D., is a General Partner at Andreessen Horowitz, where she leads investments for the firm's bio + health fund across therapeutics, life sciences tools anddiagnostics, and digital health, with a focus on companies leveraging unique datasets to improve drug development and patient care delivery. Prior to joining a16z, Vineeta held many different roles in the healthcare space: as a physician taking care of patients; as an operator at health-tech startups; and as a venture investor on the Google Ventures life sciences team.
Gabriele Allegri
Global Commercial Head, Precision Medicine
The Janssen Pharmaceutical Companies of Johnson & Johnson
With a degree in management engineering obtained between Italy, France and Germany, Gabriele Allegri began his working career in the United States in an American start-up focused on big data. Two years later, he returned to Europe and began working for the Accenture consultancy company, in the Innovation Center of Sophia Antipolis in France, managing various projects for European key accounts in various sectors. In 2004, he returned to Italy with a scholarship to obtain his M.B.A. at the Bocconi School. In 2005, after an internship at Eli Lilly, he joined Janssen Italia, the pharmaceutical company of the Johnson & Johnson Group.
Antonio L. Andreu, M.D., Ph.D.
Scientific Director
European Infrastructure for Translational Medicine
Toni is an M.D., Ph.D., who specialized in genetics and genomics of rare diseases. He has been working in the field of neuromuscular disorders from the translational perspective of the pipeline, from basic science to the development of cell and animal models and clinical research. After working at Columbia University in New York on mitochondrial disorders from 1998 to 2001, he moved to Barcelona to create the Neuromuscular Lab at the Vall d'Hebron Research Institute, where he became Director of the Neurosciences Research Program. He has also been extremely active in the field of policy-making and held positions as the Director of the Spanish National Institute of Health, Carlos III, creating the national program for personalized medicine.
Andy Beck, M.D., Ph.D.
CEO
PathAI
Andy earned his M.D. from Brown Medical School and completed residency and fellowship training in anatomic pathology and molecular genetic pathology from Stanford University. He completed a Ph.D. in biomedical informatics from Stanford University, where he developed one of the first machine-learning based systems for cancer pathology. He's been certified by the American Board of Pathology in Anatomic Pathology and Molecular Genetic Pathology. Prior to co-founding PathAI, he was on the faculty of Harvard Medical School.
Tomasz Beer, M.D.
Vice President, Chief Medical Officer, Multi-Cancer Early Detection
Exact Sciences
Dr. Tomasz (Tom) Beer has served as Chief Medical Officer for Multi-Cancer Early Detection at Exact Sciences since August 2022. Dr. Beer also serves as Adjunct Professor of Medicine at the Oregon Health and Science University (OHSU) Knight Cancer Institute, where he sees men with prostate cancer. Until August of 2022, Dr. Beer was the Grover C. Bagby Endowed Chair for Prostate Cancer Research at the OHSU Knight Cancer Institute, where he led a prostate cancer research program encompassing basic research, translational research, clinical trials of novel therapeutic strategies, and studies aimed at enhancing cancer survivorship.
Cynthia A. Bens
Senior Vice President, Public Policy
Personalized Medicine Coalition
Cynthia A. Bens, Senior Vice President, Public Policy, Personalized Medicine Coalition, leads the Coalition's policy development and government relations efforts and serves as its primary liaison with Congress and federal regulators. In collaboration with PMC's Senior Vice President for Science Policy Daryl Pritchard, Ph.D., Bens is responsible for implementing research, regulatory, and reimbursement policy strategies that promote the understanding and adoption of personalized medicine concepts, services, and products to benefit patients and health systems.
Randy Burkholder
Vice President, Policy and Research
PhRMA
Randy Burkholder is the vice president of policy and research at the Pharmaceutical Research and Manufacturers of America (PhRMA). Burkholder leads PhRMA's work on policy solutions for supporting continued biopharmaceutical innovation and high-quality, patient-centered health care, including payment and delivery reform, quality measurement, appropriate use and patient adherence, evidence-based medicine and health technology assessment, value of innovation, and personalized medicine. Burkholder represents PhRMA at federal agencies and advisory bodies including the Medicare Evidence Development and Coverage Advisory Committee, the Centers for Medicare and Medicaid Services' Technical Expert Panel on oncology, and the Federal Coordinating Council for Comparative Effectiveness Research.
Thomas Brown, M.D.
Chief Medical Officer
Syapse
Dr. Brown, an internationally renowned oncologist and cancer researcher, joins Syapse from the Swedish Cancer Institute (SCI) at Providence St. Joseph Health (PSJH), where he served as Executive Director of SCI and led the establishment of the SCI Personalized Medicine Program. Dr. Brown also served in leadership roles across PSJH, including as Co-Chair of the PSJH Cancer Leadership Council and Co-Chair of the PSJH Genomics Initiative. Dr. Brown's clinical and research efforts have been focused on gastrointestinal malignancies, broad developmental therapeutics in oncology, health care policy, and global medicine.
Tess Cameron
Principal
RA Capital Management
Tess Cameron is a Principal on the Investment Team at RA Capital Management. Tess works on both public and private investments and serves on several company boards. Previously, Tess held finance leadership roles at Foghorn Therapeutics, Wave Life Sciences, and Biogen. Prior to joining the biotechnology/pharmaceutical industries, she was a specialist in the corporate finance team at McKinsey & Co, focused on corporate transactions. Tess has a B.A. with a double major in economics and peace & conflict studies from the University of Toronto, Canada.
Brian Caveney, M.D.
Chief Medical & Scientific Officer
Labcorp
Brian Caveney, M.D., has served as Executive Vice President, President of Early Development Research Laboratories, and Chief Medical and Scientific Officer at Labcorp since 2023. In this role, Dr. Caveney leads all early development research laboratories globally and oversees all medical and scientific affairs, oncology, cell and gene therapy, and quality for Labcorp. Prior to joining Labcorp, Dr. Caveney served as Chief Medical Officer of Blue Cross and Blue Shield of North Carolina and as Chief Clinical Officer of Mosaic Health Solutions, a wholly owned subsidiary of Blue Cross and Blue Shield of North Carolina, where he oversaw strategic investments in the diversified health solutions businesses. Previously, Dr. Caveney was a practicing physician and assistant professor at Duke University Medical Center and provided consulting services for several companies in the Research Triangle Park region.
Helmy Eltoukhy, Ph.D.
Chairman, Co-Founder and Co-CEO
Guardant Health
Dr. Helmy Eltoukhy is the Chairman and co-CEO of the leading precision oncology company Guardant Health, Inc, which he co-founded in 2012 with Dr. AmirAli Talasaz. In 2007, Helmy co-founded Avantome to commercialize semiconductor sequencing which was acquired by Illumina in 2008. While at Illumina, Helmy served as Senior Director of Advanced Technology Research, where he developed novel chemistries, hardware, and informatics for genetic analysis systems. Helmy received his Ph.D., M.S. and B.S. degrees in electrical engineering from Stanford University, and he joined the Stanford Genome Technology Center as a post-doctoral fellow in 2006 to work on low-cost DNA sequencing technologies.
Kathy Giusti
Founder
Multiple Myeloma Research Foundation
Kathy Giusti is a two-time cancer survivor, business leader, and healthcare disrupter. Founder of the Multiple Myeloma Research Foundation and Co-Chair of the Harvard Business School Kraft Precision Medicine Accelerator, Kathy works to push for change where it's needed most, fix what is broken so others may heal, and simplify the journey for others, so they can heal themselves.
Scott Gottlieb, M.D.
Senior Fellow
American Enterprise Institute
Scott Gottlieb, M.D., is a senior fellow at the American Enterprise Institute (AEI). He returned to AEI in 2019 after serving as the 23rd commissioner of the Food and Drug Administration (FDA). At AEI, he continues his work on improving public health through entrepreneurship and medical innovation and on expanding regulatory approaches to maintain patient and physician autonomy. Dr. Gottlieb is also a special partner with the venture capital firm New Enterprise Associates and serves on the boards of Pfizer, Illumina, Aetion, and Tempus.
Gary Gustavsen
Partner
Health Advances
Gary joined Health Advances in 2005 and leads the firm's precision medicine practice. A noted writer and workshop leader in the field of companion diagnostics and precision medicine, his work focuses on commercialization strategy, indication prioritization, pricing and reimbursement strategy, system economics, and business development opportunities for both diagnostic and therapeutic clients. Prior to joining Health Advances, Gary was a researcher at Brookhaven National Lab evaluating a proprietary line of synthetic growth factors. Gary received his M.S. degree in biomedical engineering from Stony Brook University.
Catherine Hajek, M.D.
Medical Director, Helix; Director, Population Genomics, Sanford Health
Catherine Hajek is an internist-geneticist and Medical Director at Helix and Director of Population Genomics at Sanford Health.  She is a leader in the population genomics field and is passionate about translating genomics research into the care of patients. She specializes in the design and launch of population genomics programs which is her key area of focus at Helix. She came to Helix from Sanford Health where she led the development of Sanford Health's population genomics program.  Her research focus is Adult Genetics and the genetics of common complex disease and genomic contribution to risk.  She is committed to identifying new approaches to integrating genetics and genomics in the care of patients.
Sarah Hersey
Vice President, Precision Medicine
Bristol Myers Squibb
At Bristol Myers Squibb, Sarah is responsible for leading a research and development team of more than 100 scientists supporting translational sciences and diagnostics. She leads a team at Bristol Myers Squibb that supported more than 20 drug approvals, top-line results, and other key regulatory milestones in a single year during the pandemic. Prior to her time with Bristol Myers Squibb, Sarah was Head of Precision Medicine and Vice President at Celgene, which was acquired by Bristol Myers Squibb in 2019.
Steffan Ho, M.D., Ph.D.
Vice President, Head of Translational Oncology and Oncology Diagnostics
Pfizer
Steffan N. Ho is currently Vice President and Head of Translational Oncology and Oncology Diagnostics in the Global Product Development organization at Pfizer. As a board-certified pathologist and principal research investigator with over 20 years of clinical, academic, and industry experience, Dr. Ho brings together an understanding of clinical diagnostics, human cancer, tumor biology, precision medicine, technology platforms, and drug development. He has contributed to precision oncology efforts supporting the approval of a number of targeted therapies and companion diagnostic tests benefiting patients with solid tumor and hematologic malignancies.
Raju Kucherlapati, Ph.D.
Paul C. Cabot Professor of Genetics
Harvard Medical School
Dr. Kucherlapati's research interests are focused on understanding the genetics and genomics of human cancer and on developing mouse models for human cancer.
Konstantinos Lazaridis, M.D.
Executive Director, Center for Individualized Medicine
Mayo Clinic
Konstantinos Lazaridis, M.D., serves as the Carlson and Nelson Endowed Executive Director, Mayo Clinic Center for Individualized Medicine. He is a Professor of Medicine and a Consultant in the Division of Gastroenterology and Hepatology, Department of Internal Medicine, and is considered an international leader in rare chronic cholestatic liver diseases. Dr. Lazaridis has been the primary architect in establishing and directing the Individualized Medicine Clinic and the Program for Rare and Undiagnosed Diseases. He serves as the principal investigator of the Tapestry study, a large, scalable, decentralized direct-to-patient exome project that has already enrolled and sequenced more than 77,000 adult patients seen in the clinical practice across the Mayo Clinic enterprise.
Clifton Leaf
Former Editor-in-Chief
Fortune
Clifton Leaf, an adjunct professor of journalism at Columbia University's Graduate School of Journalism, served as the Editor-in-Chief of Fortune from 2017 to 2021. During his tenure, Fortune won more than 70 top journalism prizes, substantially expanded its website, newsletter, premium subscription, podcast, and virtual conference businesses, and launched two new start-up businesses in career development and education, respectively. Prior to that he was Fortune's deputy editor, overseeing the acclaimed print magazine. In earlier years, he was a guest editor for the New York Times op-ed page and held senior positions at the Wall Street Journal's SmartMoney magazine and at Fortune.
Mia Levy, M.D., Ph.D.
Chief Medical Officer
Foundation Medicine
Mia Levy, M.D., Ph.D., a nationally recognized leader in precision oncology and biomedical informatics and a medical oncologist specializing in breast cancer, has served as the Chief Medical Officer of Foundation Medicine since August of 2021. Her tenure at the company has been marked by several impactful partnerships, multiple companion diagnostic approvals for the company's two U.S. Food and Drug Administration-approved comprehensive genomic profiling tests, and an enhanced focus on promoting equity and access in cancer care. Dr. Levy has led the development of My Cancer Genome, an international knowledge resource for patients and physicians designed to guide treatment decisions based on tumor genetics.
Peter Maag, Ph.D.
CEO
Kyverna Therapeutics
Peter Maag is the CEO of Kyverna Therapeutics. Dr. Maag has over 20 years of executive management experience in the pharmaceutical and diagnostics industries. He served previously as the CEO of CareDx. Prior to joining CareDx, he headed the expansion of Novartis' diagnostics unit, with worldwide growth in its blood screening business and established new ventures in molecular diagnostics. Peter also led one of Novartis' key affiliates as Country President, Germany, and lived in a dynamically growing and emerging market as Country President, Korea. At Novartis headquarters in Switzerland, he served as the Head of Strategy for Novartis Pharmaceuticals and helped launch the infectious diseases franchise.
Howard McLeod, Pharm.D.
Managing Director
Clarified Precision Medicine
Howard McLeod is an internationally recognized expert in precision medicine, having made novel contributions at the discovery, translation, implementation, and policy levels. He is the Medical Director for Precision Medicine at the Geriatric Oncology Consortium and a Professor of Medicine and Pharmacy at the University of South Florida. Dr. McLeod chaired the NHGRI eMERGE network external scientific panel for the past decade and was a recent member of both the FDA committee on Clinical Pharmacology and the NIH Human Genome Advisory Council. Dr. McLeod has been recognized as a Fellow of both the American Society of Clinical Oncology and the American College of Clinical Pharmacy.
Lincoln Nadauld, M.D., Ph.D.
CEO
Culmination Bio
Lincoln Nadauld, M.D., Ph.D., is the CEO of Culmination Bio, a clinical insights company spun out of Intermountain Healthcare. Prior to coming on as Culmination Bio's full-time CEO, Dr. Nadauld served as the Chief of Precision Health at Intermountain Healthcare, where he founded the Intermountain Precision Genomics program with a vision of finding solutions to improve health and disease through genomics and precision medicine without increasing costs. With this vision in mind, he oversaw the clinical implementation of precision genomics across Intermountain's 24 hospitals and 160 physician clinics. He also facilitated research aimed at developing a better understanding of the human genome.
Joshua Ofman, M.D.
President
Grail
Joshua Ofman, M.D., is President at Grail, a multi-cancer early detection testing company. Josh also serves on the Board of Directors of Cell BT, Inc., an immunotherapy company focused on the discovery and development of innovative cancer therapeutics. Previously, Josh spent more than 15 years at Amgen, where he most recently held the role of Senior Vice President, Global Value, Access and Policy. Prior to that, Josh was a faculty member in the Department of Medicine and Health Services Research at the UCLA School of Medicine.
Michael J. Pellini, M.D.
Managing Partner
Section 32
Mike is a Managing Partner of Section 32, a venture capital fund investing at the frontiers of technology and healthcare. Prior to joining Section 32 in 2017, he served as CEO and Chairman of Foundation Medicine, a company that transformed the way pharmaceutical companies and physicians evaluate the genomic changes underlying a patient's cancer. He transitioned to Foundation Medicine Chairman through the close of Roche's acquisition of the company in August of 2018. Previously, he was President and Chief Operating Officer of Clarient, a national leader in molecular pathology. Clarient was acquired by GE Healthcare in 2010.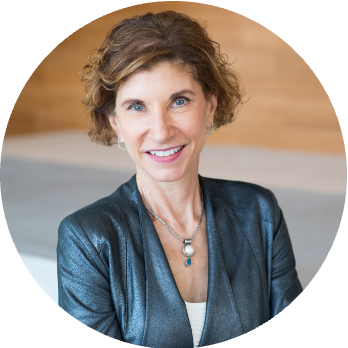 Kathryn Phillips, Ph.D.
Professor, Founding Director of the Center for Translational and Policy Research on Precision Medicine
University of California, San Francisco
Kathryn A. Phillips, Ph.D., is Professor of Health Economics, UCSF, and Founding Editor-in-Chief Health Affairs Scholar. In 2018, she founded the UCSF Center for Translational and Policy Research on Precision Medicine, which focuses on how to implement precision medicine effectively, efficiently, and equitably. Center research focuses on insurer coverage, economic value, and evidence synthesis and integrating perspectives across academia, industry, payers, and government. Kathryn has published ~200 articles in major journals, led NIH grants for 30 years, is a member of the National Academy of Medicine Roundtable on Genomics, and served on the governing Board of Directors for GenomeCanada and as an advisor to the FDA, CDC, President's Council of Advisors on Science and Technology, and White House Office of Science and Technology as well as dozens of tech/pharma companies and venture capitalists. Kathryn also serves on an evidence review committee for the Institute for Clinical and Economic Review.
Kimberly Popovits
Former Chairman, CEO
Genomic Health
Committed to changing the paradigm of cancer care, Kim Popovits led Genomic Health in revolutionizing the treatment of cancer through genomic-based diagnostic tests for breast, colon, and prostate cancers that address the over-treatment and optimal treatment of early-stage cancer, one of the greatest issues in health care today. She now serves as a board member with 10x Genomics. Kim served as Genomic Health's Chairman of the Board beginning in 2012, as its CEO and President beginning in 2009, and as its President and Chief Operating Officer beginning in 2002.
Daryl Pritchard, Ph.D.
Senior Vice President, Science Policy
Personalized Medicine Coalition
Daryl Pritchard, Ph.D., is the Senior Vice President of Science Policy at the Personalized Medicine Coalition, where he leads PMC's efforts to increase awareness and understanding of personalized medicine; identify and address barriers to the adoption of personalized medicine into the health care system; and develop and promote appropriate clinical, health care infrastructure, regulatory and payment policies. Before coming to PMC, Dr. Pritchard served as the Director of Policy Research at the National Pharmaceutical Council. Prior to joining NPC, he served as the Director of Research Programs Advocacy and Personalized Medicine at the Biotechnology Innovation Organization (BIO).
Chad Robins
Chairman, CEO
Adaptive Biotechnologies
Chad Robins is the CEO and co-founder of Adaptive Biotechnologies, a commercial stage biotechnology company that aims to translate the genetics of the adaptive immune system into clinical products to diagnose and treat disease. Since its founding in 2009, Chad has led Adaptive in building a proprietary immune medicine platform that fuels businesses across life sciences research, clinical diagnostics, and drug discovery. In 2019, Chad guided the company through its initial public offering, which was one of the year's most successful in biotechnology.
Wendy Rubinstein, M.D., Ph.D.
Senior Scientific Officer, Division of Cancer Prevention
National Cancer Institute
Wendy Rubinstein, M.D., Ph.D., is a Senior Scientific Officer in the Division of Cancer Prevention at the National Cancer Institute. She was Director of Personalized Medicine at FDA, Deputy Medical Director of ASCO's real-world data platform CancerLinQ, launched and directed the NIH Genetic Testing Registry, co-created ClinVar, was co-discoverer of the SDHD gene for hereditary paraganglioma syndrome, and directed academic cancer genetics programs for 15 years at NCI-designated Comprehensive Cancer Centers.
Rangarajan Sampath, Ph.D.
Senior Vice President; Head of Center for Innovation in Diagnostics
Siemens Healthineers
Rangarajan Sampath, Ph.D., is Senior Vice President and Head of the Center for Innovation in Diagnostics at Siemens Healthineers, where he leads innovation and new product development in the areas of oncology, neurology, and infectious diseases. The innovation center's focus is to drive disruptive next-generation innovation, development, and commercialization of in vitro diagnostics, automation, and digital health solutions.
Omar Serang
Chief Cloud Officer
DNAnexus
Omar has decades of experience designing global cloud platforms pioneering the use of collaborative feedback networks to solve challenging information extraction problems. He is the Principal Architect of precisionFDA.gov, the U.S. Food and Drug Administration cloud platform that is transforming the regulatory research and review process for precision drugs and devices. Prior to DNAnexus, Omar managed operations for the Amazon Web Services Elastic Compute Cloud when single regions were topping the one million server mark. Previously, he led platforms for a Twitter search engine at Topsy Labs and crowd-sourced messaging security at Cloudmark. Omar received his bachelor of science degree in chemistry from UC Berkeley.
Michael Sherman, M.D.
Venture Partner
RA Capital Management
Dr. Michael Sherman served for 12 years as Chief Medical Officer of regional health insurer Point32Health, which was created in early 2021 by the merger of Harvard Pilgrim Health Care and Tufts Health Plan. He is widely recognized as a leader in partnering with precision medicine companies to develop innovative approaches to broadening access to innovative technologies while also generating real-world evidence that can drive change more broadly.
Lauren Silvis
Senior Vice President of External Affairs
Tempus
Lauren Silvis serves as Senior Vice President of External Affairs, overseeing regulatory, public policy and government affairs. Silvis previously served as the Chief of Staff of the U.S. Food and Drug Administration. Prior to that role, she was the Deputy Center Director for Policy in FDA's Center for Devices and Radiological Health. At FDA, she advanced policies on clinical testing, precision medicine, and digital health. Silvis was also a partner at Sidley Austin LLP, focusing on FDA regulation of pharmaceuticals and medical devices. She graduated from Duke University and earned her law degree from Georgetown University Law Center.
Tamar Thompson
Vice President, Head of Corporate Affairs
Alexion/AstraZeneca Rare Disease
Tamar leads global corporate affairs and is responsible for communications, government affairs, and policy for Alexion. In addition, she serves as Chairwoman of the Board for Alexion's charitable foundation and serves as the Alexion lead for Inclusion and Diversity. Prior to Alexion, Tamar led Federal Executive Branch Strategy and State Government Affairs for Bristol-Myers Squibb. Tamar has more than 20 years of progressive experience in healthcare spanning across several sectors of the industry.
Tamar holds an M.S. in health sciences with a concentration in public health from Trident University. Tamar also serves on the board of directors for MassBio Board, the Boston Chamber, and sits on the Schwartz Center (MassGeneral Hospital) Leadership Council.
Karen Tumulty
Associate Editor
The Washington Post
Karen Tumulty is an Associate Editor and columnist for The Washington Post. In her previous role as a national political correspondent for the newspaper, she received the Toner Prize for Excellence in Political Reporting. She joined The Post in 2010 from Time magazine. During her more than 15 years at Time, Tumulty wrote or co-wrote more than three dozen cover stories. She also held positions with Time as a congressional correspondent and White House correspondent.
Michael Vasconcelles, M.D.
Chief Medical Officer
ImmunoGen
Dr. Vasconcelles joined ImmunoGen in 2023 from Frazier Healthcare Partners, where he served as a Senior Advisor to the Life Sciences team. Prior to that, he was the Chief Medical Officer and Head of the Medical and Scientific Organization at Flatiron Health, a health technology company focused on accelerating cancer research and improving patient care. Before joining Flatiron, Dr. Vasconcelles served as Chief Medical Officer at Unum Therapeutics, a cell and gene therapy company developing autologous engineered T-cell products for the treatment of cancer. He also spent several years at Takeda/Millennium, where he was Senior Vice President and Head of the Oncology Therapy Area Unit.
Jared Whitlock
Features Editor
Endpoints News
Jared Whitlock is the Features Editor at Endpoints News. Previously a freelance journalist and MIT Knight Science Journalism fellow in the Fall of 2021, his work has appeared in publications including Wired, STAT, and The New York Times. Prior to this, he was a biotechnology, healthcare and special projects reporter at The San Diego Business Journal. When not fussing over words, he can be found surfing at various San Diego beaches.
Jay G. Wohlgemuth, M.D.
Former Chief Medical Officer & Chief Scientific Officer, Quest Diagnostics
Managing Partner, Trusted Health Advisors
Dr. Jay Wohlgemuth has years of experience leading healthcare innovation efforts in diagnostic testing, medical devices, virtual care, and digital health, as well as pharmaceutical and companion diagnostics development. He served as Chief Medical Officer, Chief Scientific Officer, and Senior Vice President for Quest Diagnostics over a period of 14 years. In that role, he was responsible for R&D, Medical Affairs, Medical Quality and Regulatory. He also ran Quest's self-insured health plan for over 60,000 members as well as the Employer Population Health business. Dr. Wohlgemuth ran Quest's scientific and medical response to Covid-19 and received a C. Everett Koop Award for best population health program in 2020 for his work with Quest's employee health plan.
Michael Ybarra, M.D.
Chief Medical Officer
PhRMA
Michael Ybarra, M.D., is Chief Medical Officer at the Pharmaceutical Research and Manufacturers of America (PhRMA). PhRMA advocates for public policies that support the innovative biopharmaceutical ecosystem. In support of key public policy priorities, Dr. Ybarra manages PhRMA teams responsible for coalition building, stakeholder engagement, and strategic partnerships domestically and internationally.